Seminar for Accommodating Muslim Customers
Date: Tuesday, August 6th
Organizer: Junior Chamber International Nagoya
Venue: Restaurant Ryujo at Hotel Nagoya Castle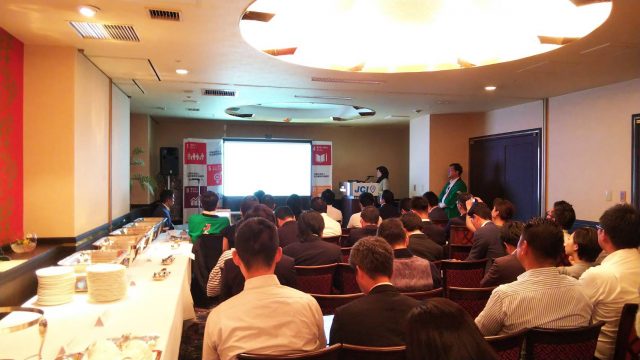 In the seminar, Head Researcher at Mitsubishi UFJ Research and Consulting first explained the realities regarding tourists visiting Japan from Muslim-majority countries and also the reasons and factors involved in the increase of inbound tourists. Masjid Nagoya then presented the teachings and traditions of Islam, and requested the disclosure of information so that Muslims from different backgrounds and various opinions can judge for themselves what Halal is. President of Hida Takayama Muslim Friendly Project then concluded the seminar with a presentation of their ownexperienceinaccommodating Muslim tourists in a more natural way without obtaining Halal certifications.
After the seminar, Halal "globally friendly dishes" mainly consisting of "Nagoya-meshi (Nagoya Food)" was served. Muslims that gather at Masjid Nagoya participated in the tasting session, and were amazed at the delicious food they never tried before. The dishes served included"Taiwan Ramen" and "Tebasaki". This became a wonderful opportunity for those involved to know that not necessarily all Muslims require the standards of Halal certification organizations such as the complete separation of the entire kitchen,its facilities andtools. Some Muslims are more than happy as long as the there is no alcohol used and the meat is Halal.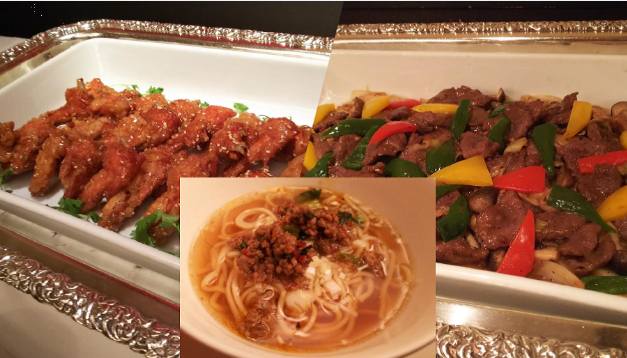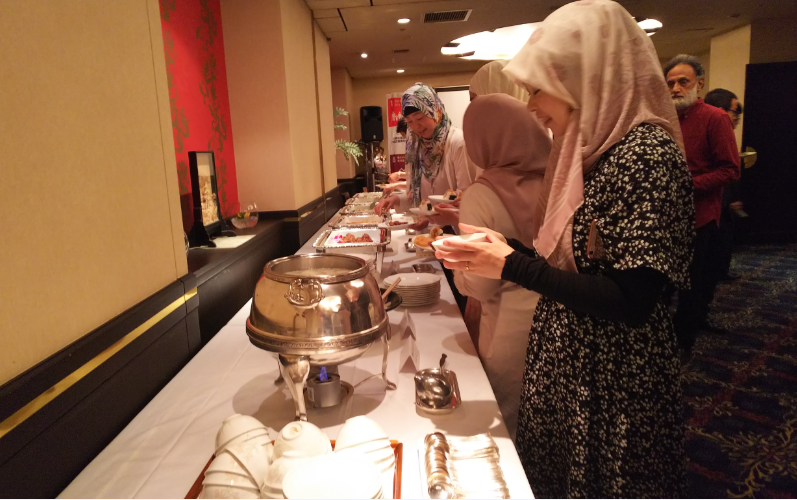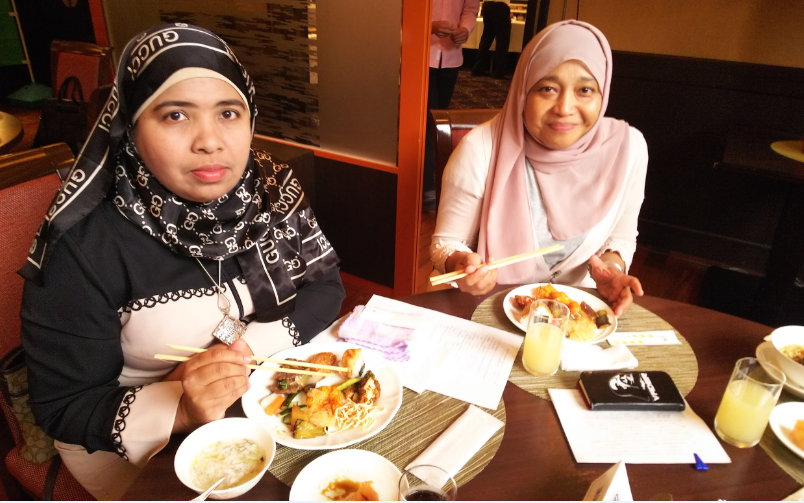 We humbly request all restaurants in Nagoya to accommodateMuslims in a way that is not too burdensome, so that the increasing Muslim tourists can all enjoy their time here with ease. We are in hopes that such endeavors will contribute in making a better environment for the Muslims that live in Japan too.