Programs For The Public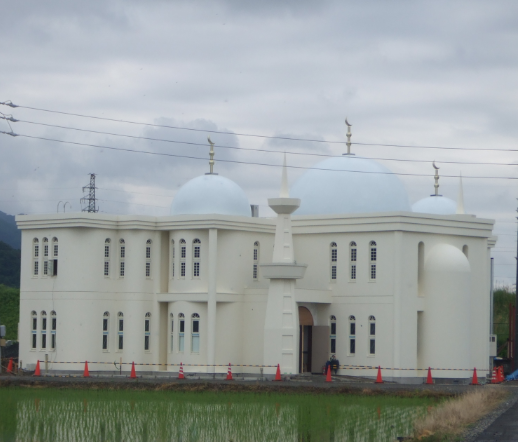 The following public programs organized by Masjid Gifu is open for everyone interested.
Abdulkader Obari from Masjid Gifu/ Muslim Culture Center will be in charge of all programs. He is a Syrian brother fluent in Japanese. You are more than welcome to join us.
<Islamic Culture Course>
Date: The last Sunday of every month
Time: 10:00AM to 11:30AM
Course Content:
Apr. 30th (Sun) Where do they pray? What do they eat? The Muslims in Japan
July 30th (Sun) Let's try it out! Arabic calligraphy, the traditional Islamic art
Aug. 27th (Sun) "Fairuz", the Hibari Misora of Syria. Who was she? Music in the Islamic world
Sept. 24th (Sun) Introducing my home country 6: The land of the setting of "Saiyuki"! Xinjian Uyghur Autonomous Region of China, where the Silk Road continues
Oct. 29th (Sun) What are they doing 5 times a day?! The prayers in Islam
Nov. 26th (Sun) Introducing my home country 7: Thank you! Malaysia, the number one country that Japanese want to live in
Dec. 24th (Sun) Christmas program: Jesus in the Holy Quran
Jan. 28th (Sun) (Women only) Let's cook and eat the Halal cuisine of Pakistan!
Feb. 25th (Sun) Sunni and Shia. How is it related to the conflicts?
Mar. 25th (Sun) Introducing my home country 8: Turkey, the country connecting Asia and Europe
* Course contents of 2016, and comments from the participants can be viewed here.
* Lunch is prepared after each course. Please feel free to join us.
* To participate in a course, please apply via e-mail or phone by the 22nd of each month.
Bab Al-Islam Masjid Gifu
Phone: 058-260-7041 / 090-9459-6391 (Obari)
Email: obary3@gmail.com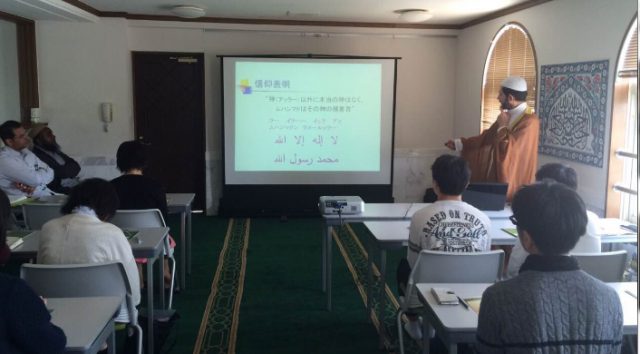 <Arabic Language Course for Starters>
Date: The 3rd Saturday of every month
Time: 10:30AM to 12:00 NOON
Course Content:
Term 1 (April ~ July) Learning the Arabic letters / Learning to introduce ourselves
Term 2 (August ~ November) Reading Arabic words / Learning phrases used in daily life
Term 3 (December ~ March) Reading Arabic sentences / Learning phrases useful when traveling abroad, etc.
* Content may change depending on the learning speed of the participants
* The course fee is 500 yen per class
* To participate in the course, please apply via e-mail or phone. Feel free to ask us for more details.
Bab Al-Islam Masjid Gifu
Phone: 058-260-7041 / 090-9459-6391 (Obari)
Email: obary3@gmail.com