On March 18th (sun)
SYM (Space for Young Muslims) is a gathering for chuugakusei (7th grade) young Muslims and above. It is a reality that many young Muslims start distancing themselves from Masjids as they grow. SYM is supported by adults from Masjid Nagoya and Masjid Gifu, with belief that having friends with the same identity is essential for them to overcome their complex struggles in schools and homes.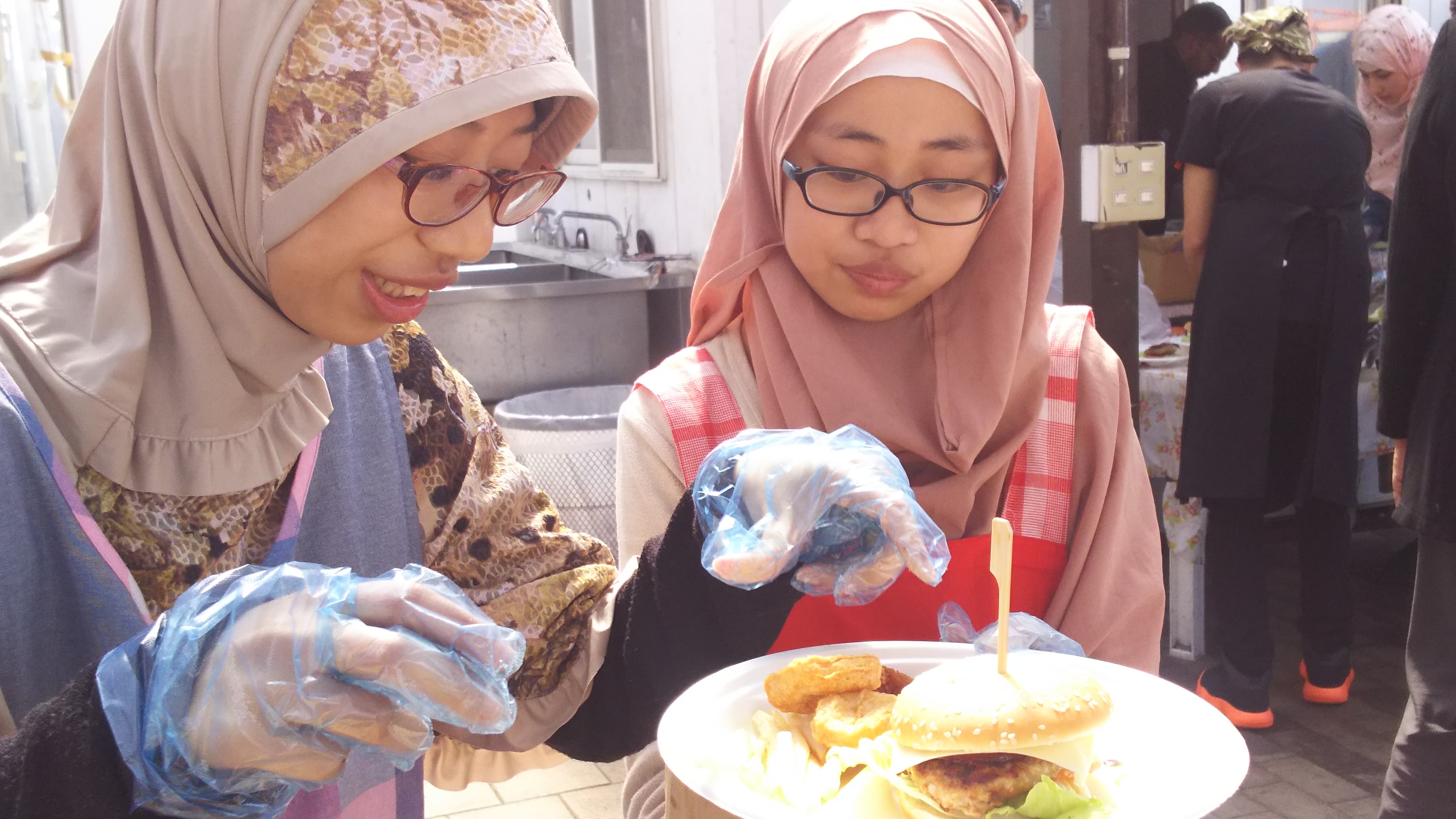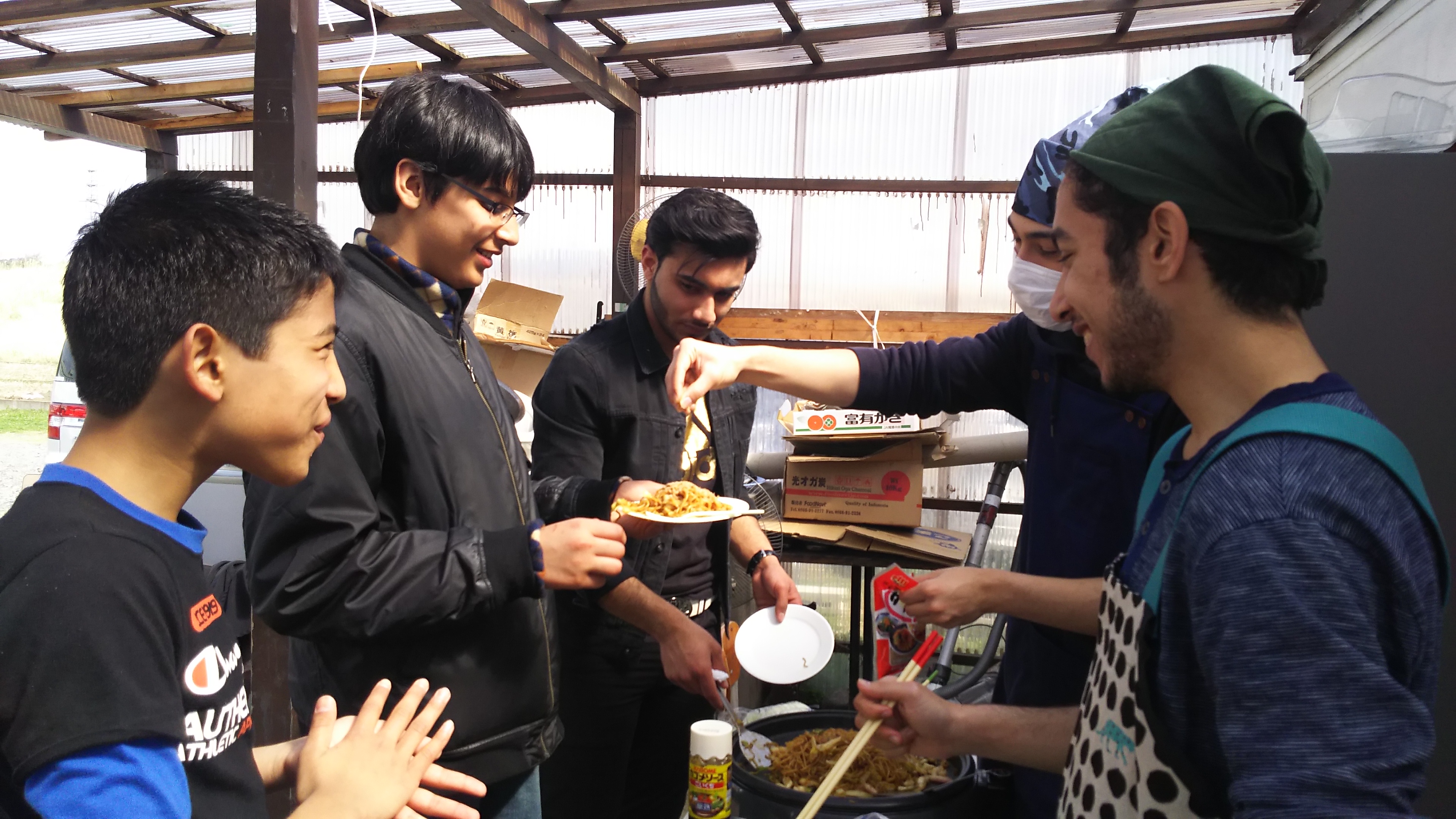 On this day, Masjid Nagoya and Masjid Gifu organized "SYM祭" (祭=Fest). Adults from Masjid Gifu, and 10 young Muslims that gather at Masjid Nagoya volunteered as staffs. They worked hard trying to make delicious hamburgers and yakisoba(fried-noodle), something they've never made before. They also cooked takoyaki(octopus balls) with help from a young Muslim that came from Osaka. In the Japanese Tea Ceremony booth they created, young Muslims were seen experiencing their first ever mattcha making. Meanwhile, another young Muslim staff was seen assisting participants in the Karate booth try out the traditional martial art. In the muscle-training booth, young Muslim staffs joined in the fun and competed enthusiastically.
This was an excellent opportunity, where young Muslims that met after a long time, as well as those that met for the first time, enjoyed together and became friends.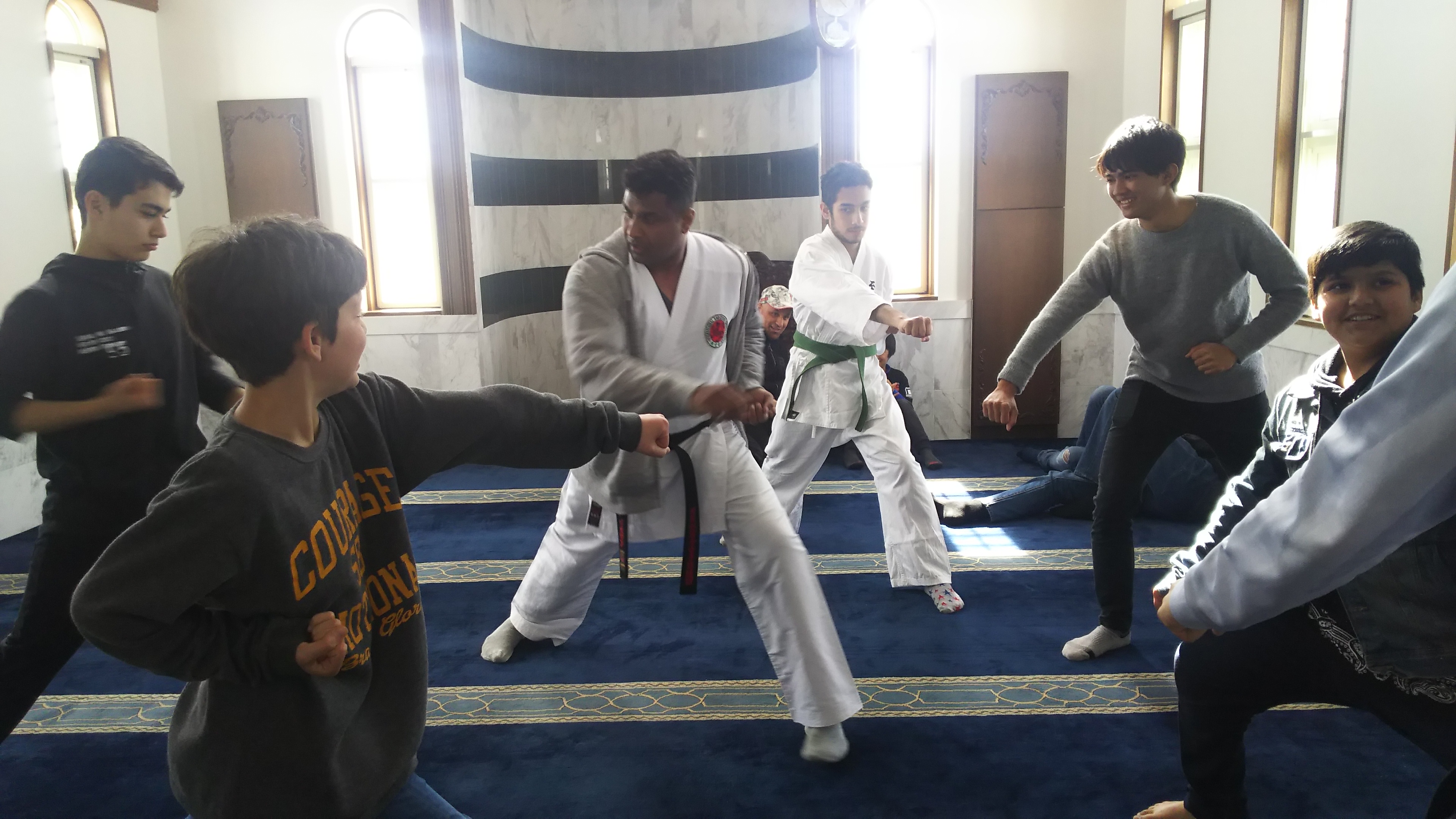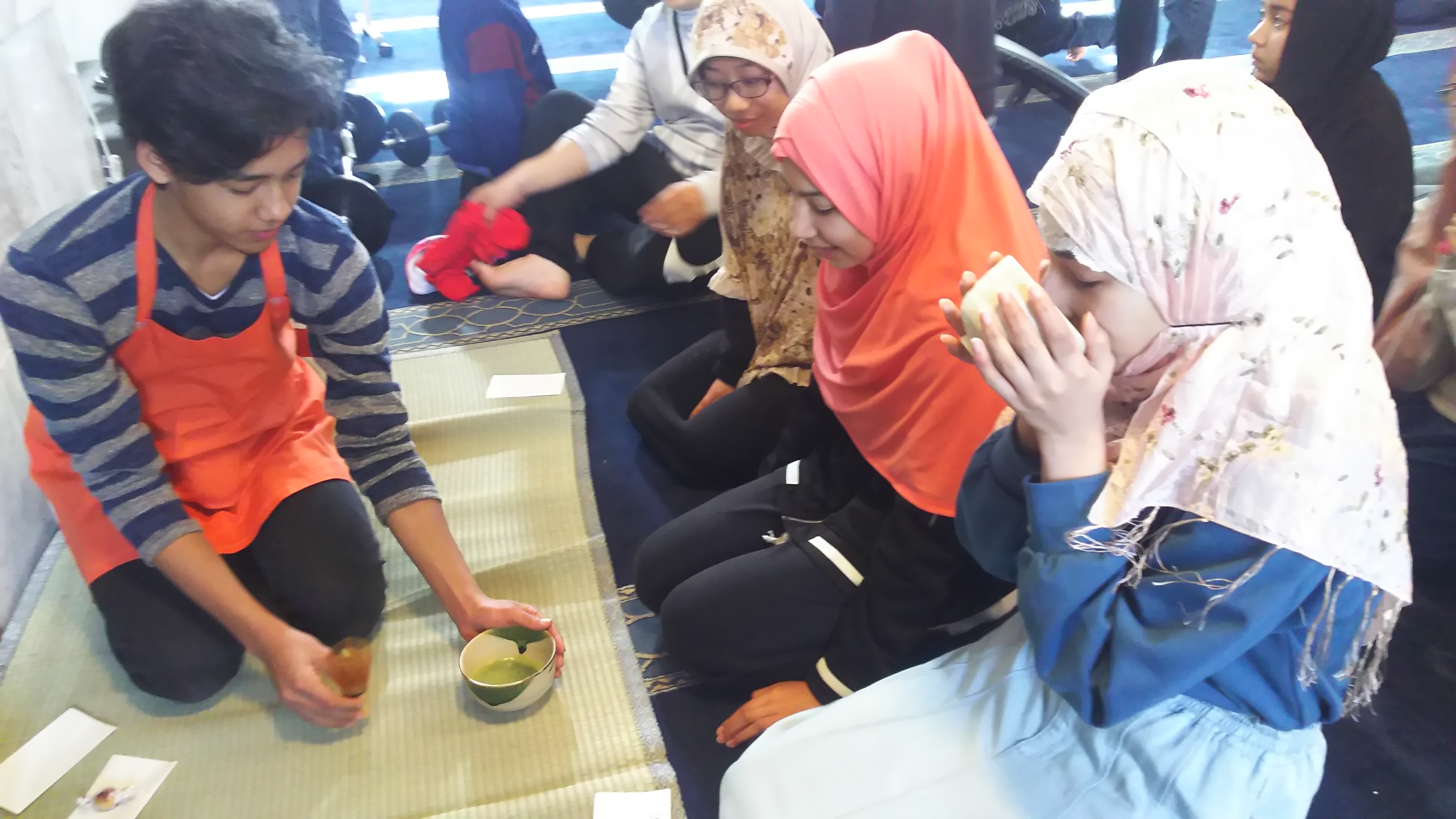 Below are comments from the young Muslims staffs.
・It was very fun and nice! (11th grade, boy)
・This was a nice event and I want to do SYM祭every year.(12th grade, boy)
・It was an amazing day where I got to know other Muslims of my age. Thank you! (11th grade, boy)
・It was fun! (12th grade, girl)
・Being able to hang out with other young Muslims that came from different areas, I had a very rare and fun time. (11th grade, girl)
・I was very happy to talk with all the different young Muslims! I'm glad I had a fun day today, thank you. (9th grade, girl)
・It was a really nice time where I could hang out with young Muslims from different areas. I hope opportunities like these continue happening. (12th grade, )
・It was really fun, and I'm glad the event was a success. I can't wait for the next SYM祭! (10th grade, boy)
・We had fun talking about topics that only Muslims of our age can relate to. (10th grade, boy)