The news of terror moves the world, and the word "Islam" is repeated again as usual in such occasions. In Japan which has a shallow history of contact with Islam, Islam is mistakenly thought of as dangerous and dreadful. It is not known that, in fact, the mean deeds done by extremity of the terrorists are definitely not permitted in Islam.
Therefore, Muslims residing in Japan are managing their living while struggling against various kinds of prejudice. Specially the children; they are caught in their schools and regions and have trying experiences. Some children were hurt by heartless teasing, some children hide that they are Muslims in order not to be oppressed, and some lie about their nationality in order not to be associated with Muslims environment's understanding is needed to secure their whereabouts.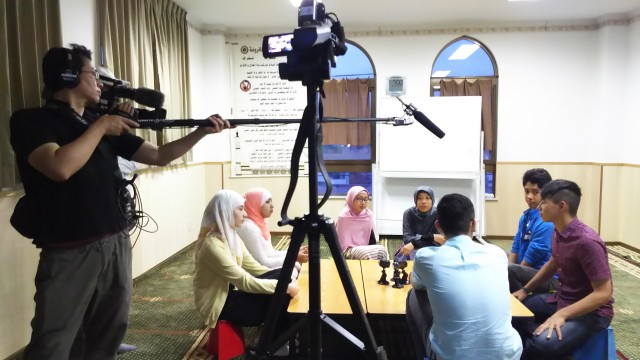 This time, NHK's E TV station kindly produced a program that tells the current situation of such children. High school and University students who gather in Masjid Nagoya responded for hours to the coverage, and talked about their experiences and feelings using their own words. Although the actually broadcasted film will be cut into a mere film of few minutes, still, we hope their voices will reach listening ears by some means or another.
(Muslima of Masjid Nagoya also cooperated with the filming as guardians)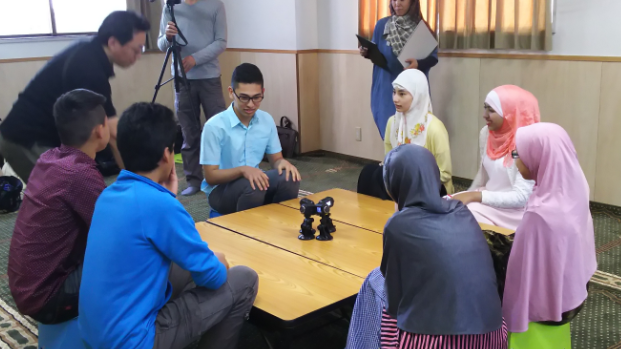 We are providing information about the program below, hoping that number of people who watch it and understand the situation in which our children are put in would increase even one person. Please share this program with school staff who have a chance to deal with Muslim children, and (share it) with guardians who have children.
Program's name:
The meeting of gossiping guardians
(here is the homepage)
Special episode's name:
I want to know well! appearance of guardians of Muslims
Broadcast station:
NHK E TV
Broadcasting day:
15th of July (Fri) between 9:30 and 9:54 PM
Rebroadcasting day:
16th of July (Sat) between 0 and 0:24 PM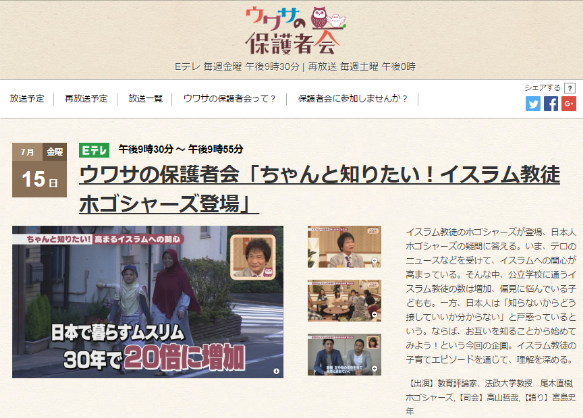 *Please provide us with your impressions after you see the program.
info@nagoyamosque.com