On November 17th, the Earth Caravan visited Masjid Nagoya.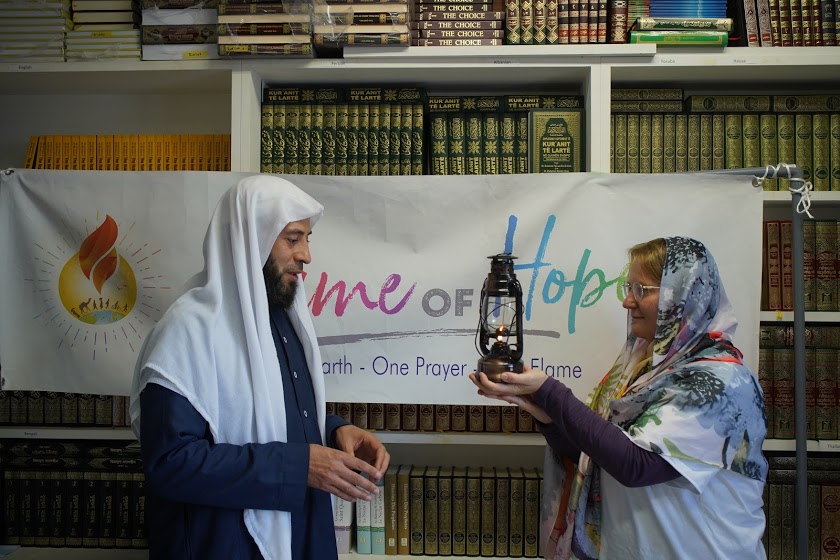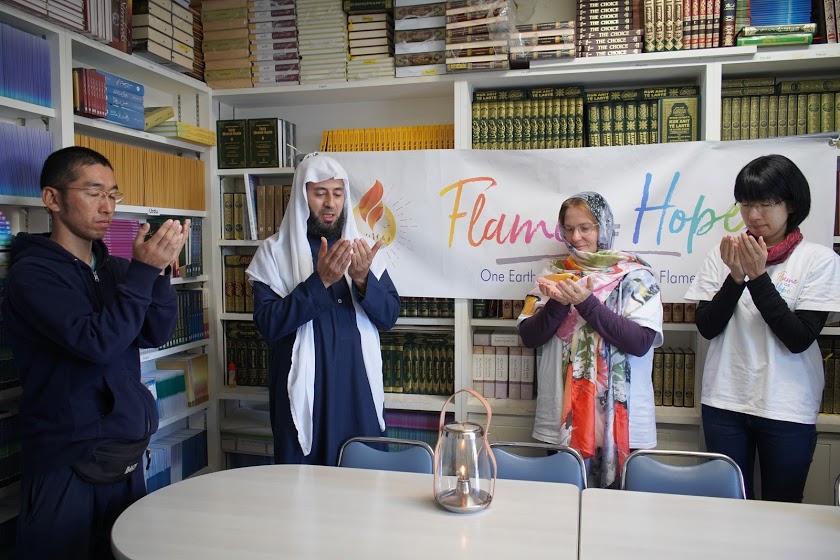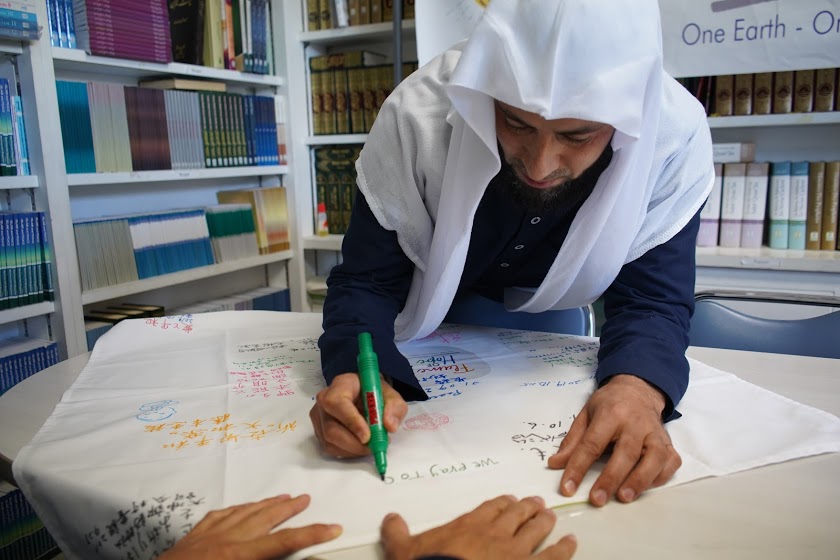 Earth Caravan is a nonprofit organization committed to bringing an end to wars and spreading a message of peace around the world beyond nationality, race, or religion. As part of their project of visiting religious sites carrying the "Flame of Hope", a flame from the embers of the atomic bombing in Hiroshima, they visited Masjid Nagoya as well. On this day, 5 members including Alice Schmitzhofer from Earth Caravan Europe joined the Imam in making Dua for peace. The Imam also wrote a message for peace on their Peace Flag. The members shared with us about their experiences during their activism in Muslim majority countries as well. We pray for this world to be in a state of peace and tranquility.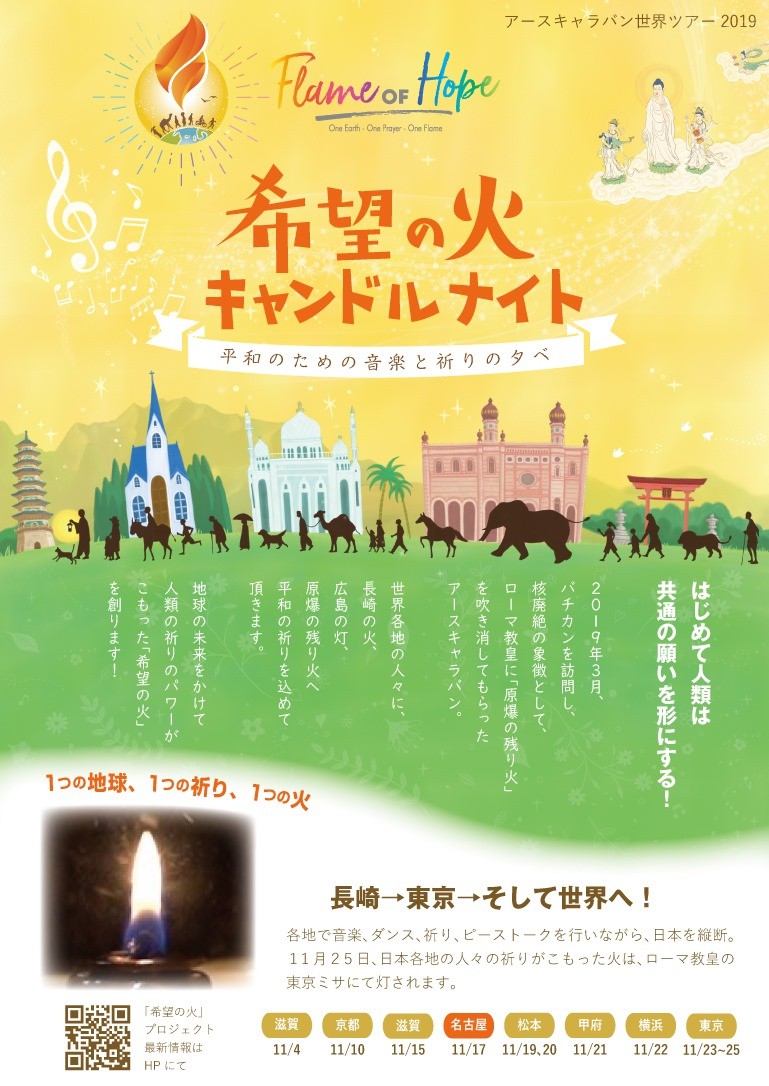 For more details regarding Earth Caravan, please click
here
.The "Flame of Hope" will also be lit during the Masses being conducted by Pope Francis this weekend.