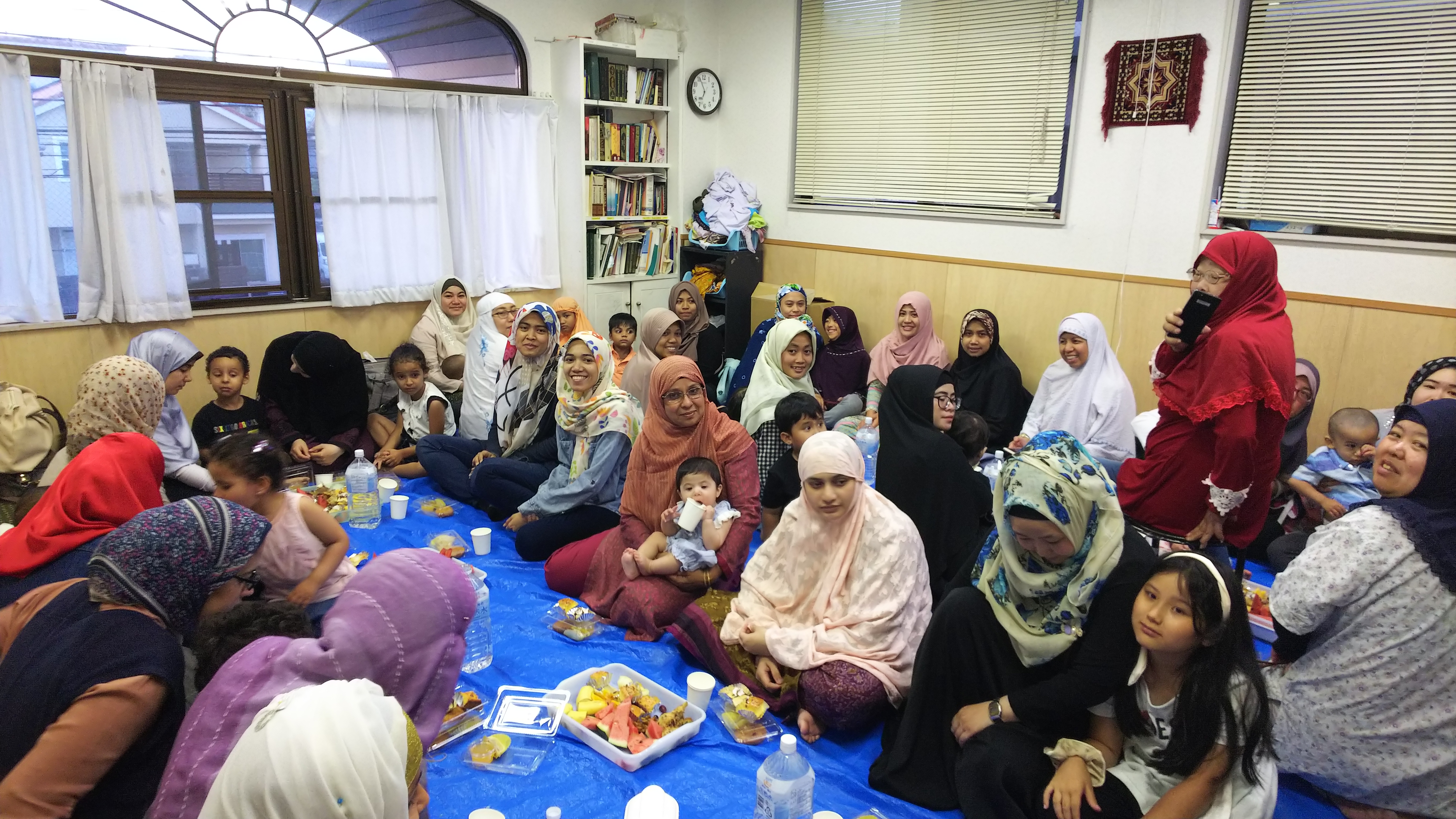 We have now entered the last 10 days of Ramadaan.
At Masjid Nagoya, Iftar is offered everyday to the 100 ~ 300 men and women that gather.
The Iftar menu changes daily with foods from different countries, allowing us to enjoy cuisines from Egypt, Malaysia, Indonesia, Bangladesh, Afghanistan, Pakistan, Turkey, Japan, and so on.
On this day, Iftar was organized by Japanese Muslimahs, and foods such as Karaage(Japanese fried-chicken), Hamburg(Hamburg steak), and Gyoza(Dumpling) were prepared.
Everyone, whether a Muslim or not, are warmly welcomed for a free Iftar. Do bring along your friends, and join us for the experience.(For those coming for the first time, it is advised that you send us an e-mail so that we may guide you)