May 5th (sat)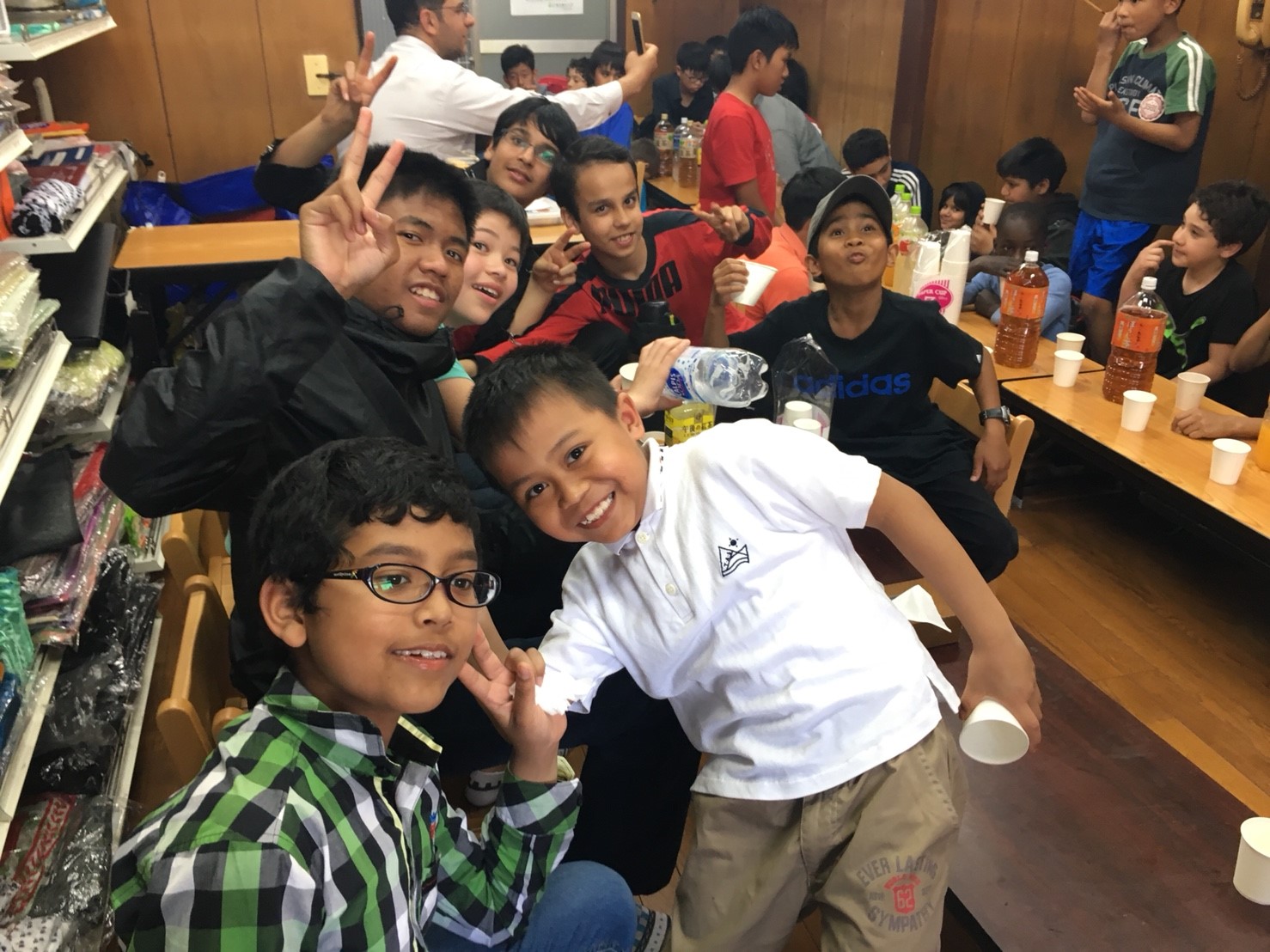 Today, on the national "Children's day", Masjid Nagoya was happy to host the 子ども祭 (kodomo-Matsuri).
With support from the neighbourhood association, young Muslims of elementary school age and below gathered at a local park and community center. They enjoyed the storytelling, Islamic quiz competition, table tennis, ground golf, and many more. Back at the Masjid, hamburgers, karaage (Japanese fried chicken), yakitori (Japanese grilled chicken), sausage, and other snacks were prepared, as the children barely have any chance to eat Halal fast-food in Japan.
We were blessed to see the bright smiles and happy faces of over 100 young Muslims, and this was only possible through the generous help and volunteer offered by several brothers and sisters as well as the neighbourhood. We express our sincere appreciation, and also ask for your continued support to make the Masjid a more comfortable place for our next generation.