February 17th (Sat)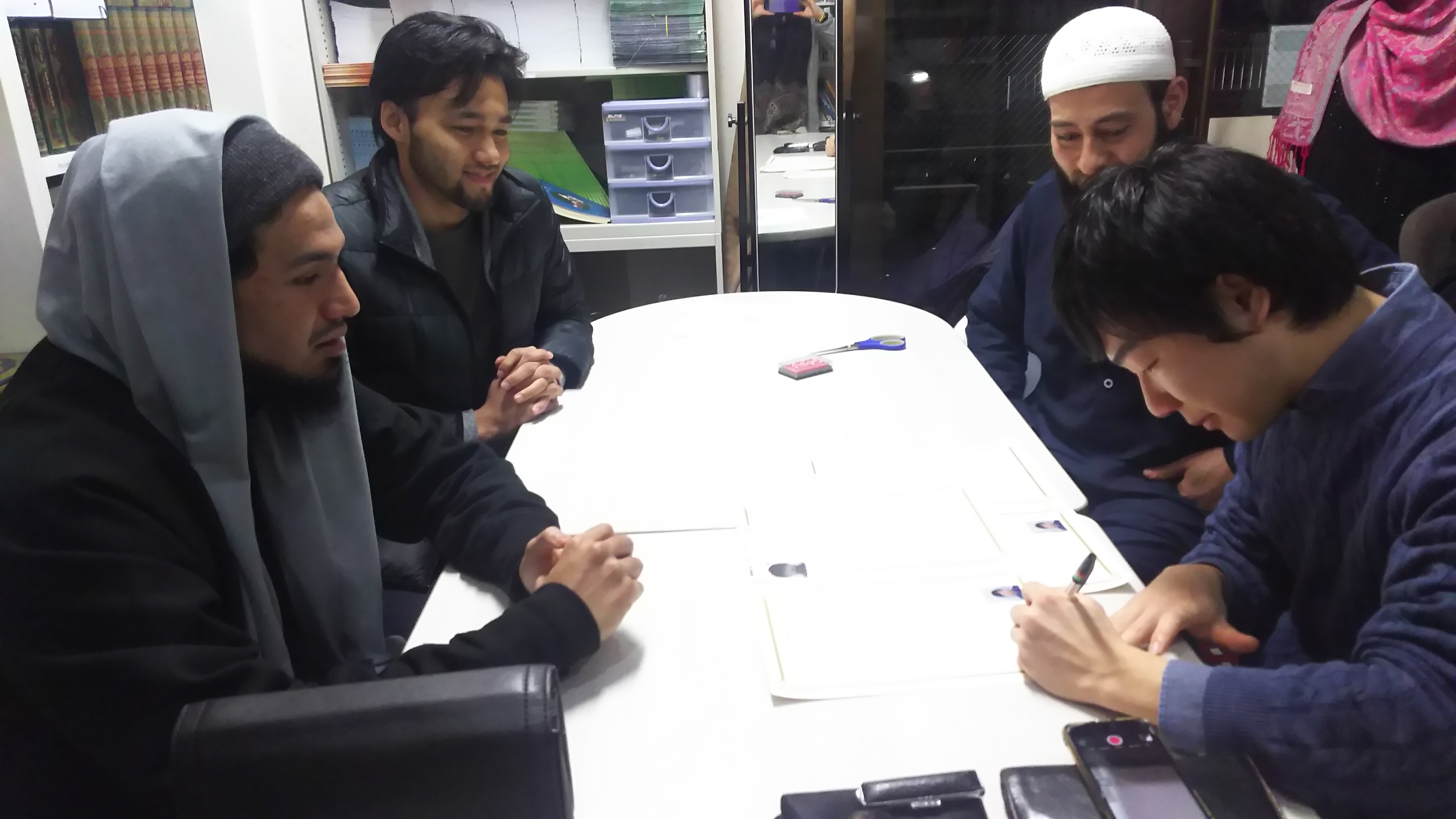 Around 50 people embrace Islam every year at Nagoya Masjid (there were 58 reverts last year). Today, a Master's student in his early 20s took the Shahadah, and its two witnesses were both young Muslims in their early 20s as well. In Japan, where Islam is viewed merely as a "foreign culture", we are filled with hope that as the young Muslims born and raised in Japan increase, the more Islam will seem and become natural to the Japanese people.
May their future be bright and prosperous.
※ For those who wish to take the Shahadah, details can be seen here.