Saturday, 24th of December, 2016
As we got a chance to make a speech in the context of Christmas Eve prayers held in Aichi St. Luke's Church which belongs to Nippon Sei Ko Kai (NSKK = the Anglican Church in Japan), we report about that below.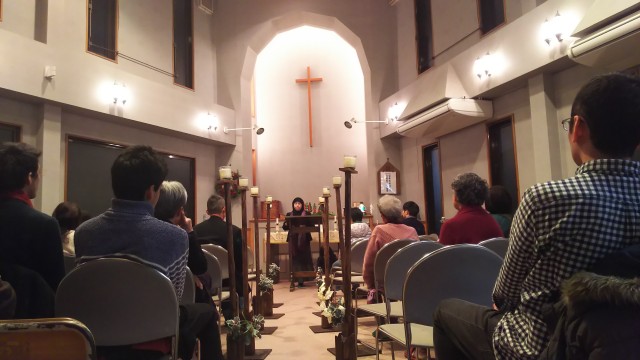 In Christianity, Jesus is light, and to signify that, candles are lighted up in Christmas. So, in the Christmas Eve prayers of Aichi St. Luke's Church the (electric) lights of the chapel were turned off, then hymns were chanted, bible (scriptures) were recited and prayers were offered in the faint light of candles. We were granted the chance to convey the peace message from the viewpoint of Islam at that very moment.
Although the viewpoints of Christianity and Islam about Jesus are different, the God they believe in is the same. The facts that Jesus was born into this world, loved by God, and willing to convey the word of God to people are common between us. "SHALOUM" in Christianity and "SALAAM" in Islam are totally same in their root and meaning, both expressing "serenity, peace". So, instead of turning one's eyes to differences, let's mutually go towards picking up common points, and establishing a relation of respect to each other.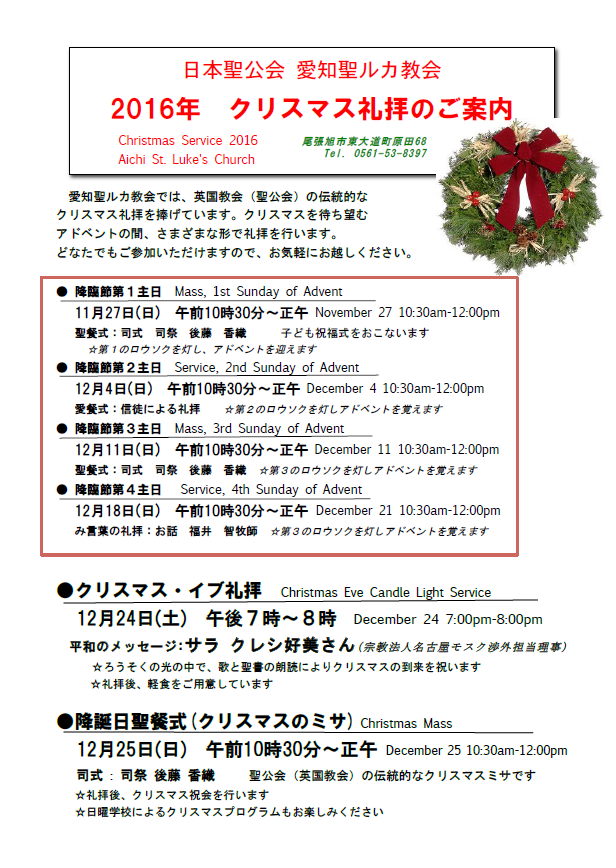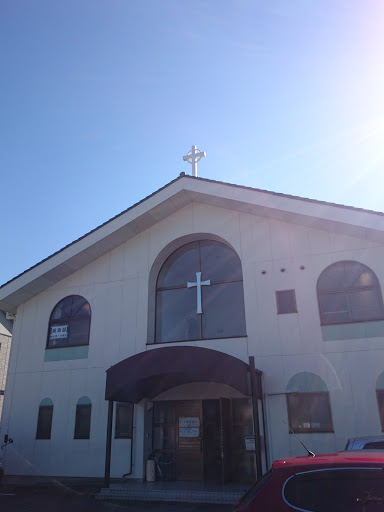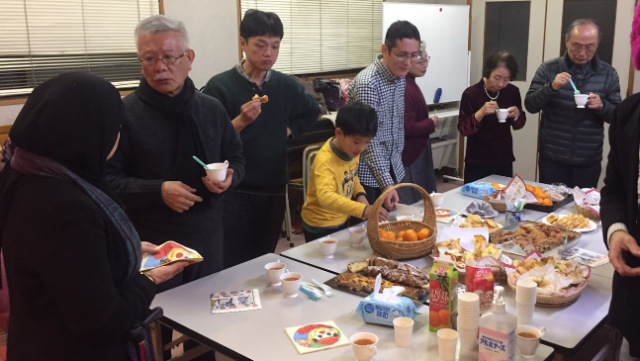 After the prayer, a light meal was kindly prepared for us, and we had a time to interchange with Christian people. We are grateful to all persons who gladly received Muslims even on their important day in Christianity, and grateful to God who granted us this precious chance.
 
{…and you will find the nearest of them in affection to the believers those who say, "We are Christians…."}
Holy Qur'an, Surah Al-Ma'idah, verse number (82)