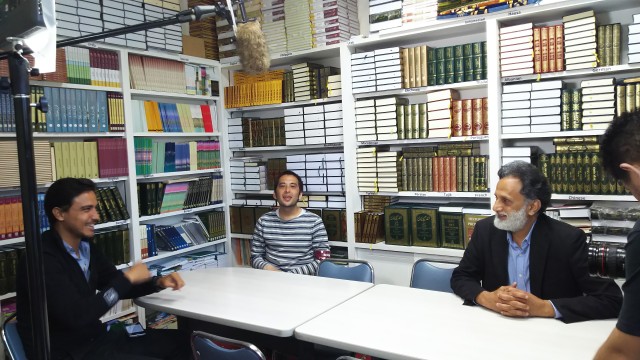 We cooperated with filming of (a program called) "The Muslim Tourist: Discovering Ise Shima" in which (both) NHK WORLD TV and Indonesian Kompas TV collaborated. The film is planned to be (broadcasted) on 28th of May.Below is the report of that:
The interviewer was the Indonesian actor Hamisshu Dawod. The representative of Nagoya mosque talked about the religious perspective and hospitality of Japanese people. He talked also about the history of Masjid Nagoya and about the situation of its interchange (activities) with the local area and such alike.
After filming the scenery of Maghrib prayer the conversation with Indonesian Muslims grew lively.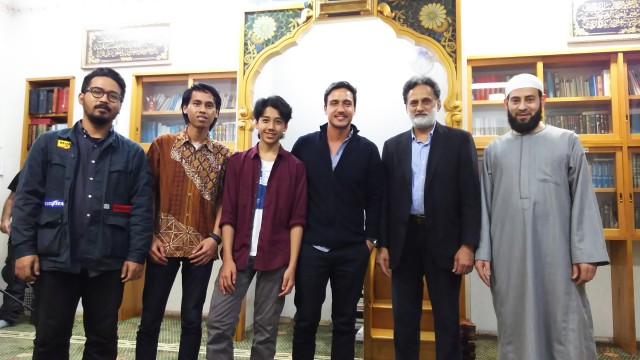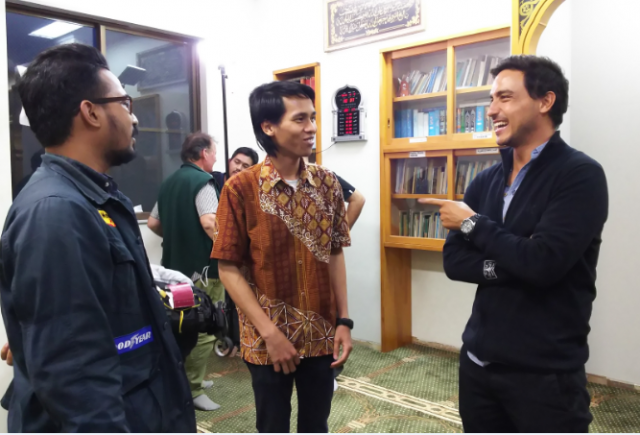 Mr. Hamisshu said that in addition to Masjid Nagoya he would go round places such as Ise Shrine, Iga and Toba, and then he would tell the Indonesians about the situation of receiving Muslims in this area.