Visitors to the Masjid in 2018 has shared with us their thoughts after the visit. Some of their comments and their photos can be seen below.
Comments from Visitors 2017 can be seen here.
Comments from Visitors 2016 can be seen here.
Comments from Visitors 2015 can be seen here.
Comments from Visitors 2014 and before can be seen here.
2018.5.18 Meijo University Senior High School, Teachers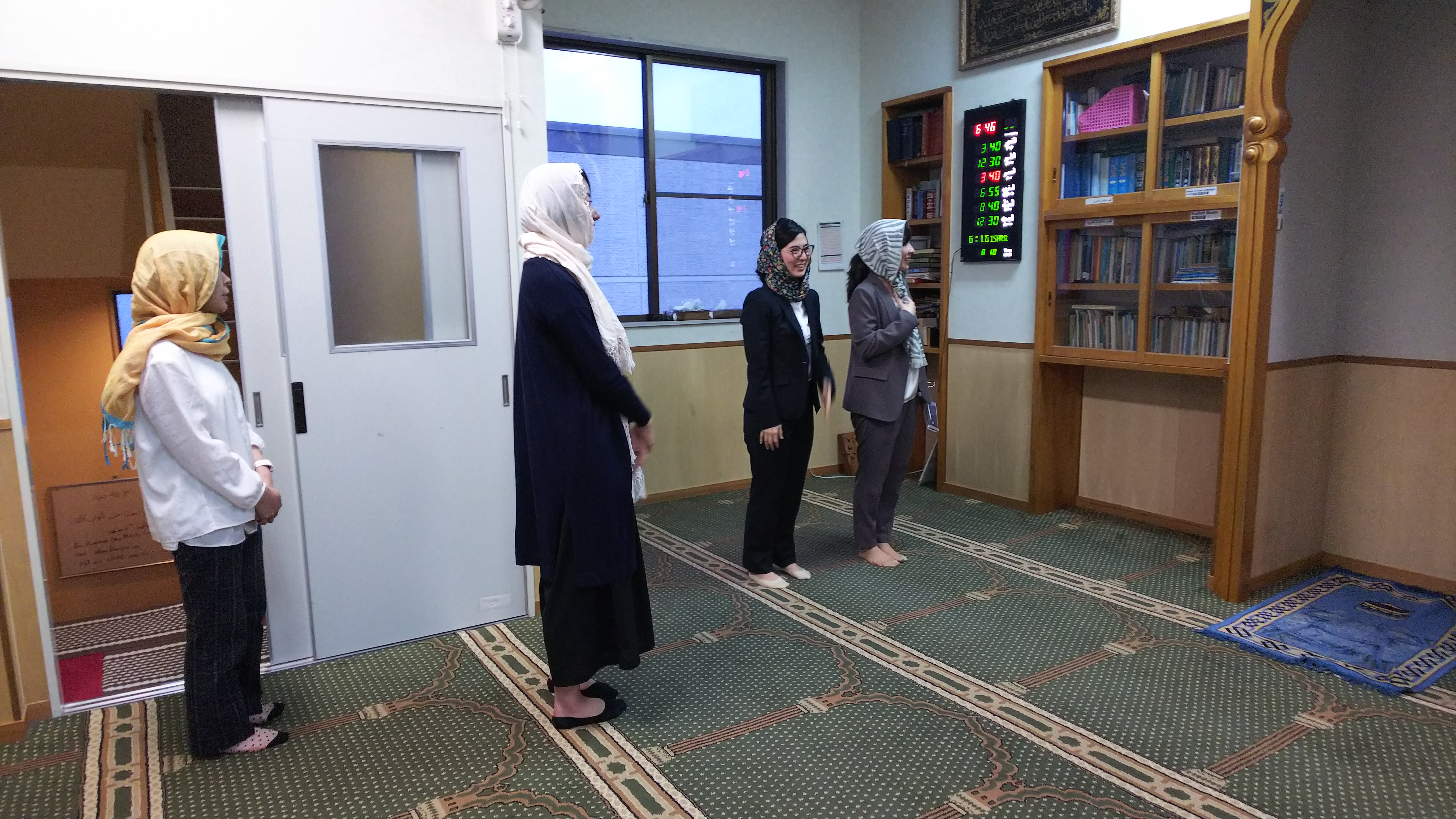 2018.3.3 Nanzan University, Student
・I realized again, how interesting it is to study about Islam when what I've learnt through books and research papers, were connected to what I actually saw today. At the same time, however, it made me realize that my knowledge had been unbalanced. The realities cannot be known until you actually come and see it for yourself. As I continue my studies about Islam at my university, I want to make sure I actually go out and see for myself, never forget what I see, and gather information through my very own ears.
2018.2.27 Visitor Residing Near Nagoya, Female
・Time flied so quickly that I literally forgot about the time, as Ms. Sarah's talk was such an easy to understand explanation of the basics of Islam, touching on various topics, ranging from my own feelings, common stereotypes amongst Japanese, the image of religion amongst modern people, problems in everyday lives, to the history, and the situation of the world, and so on. […]. It was especially interesting how 1.6 billion believers are all unique in their practice of their religion as a result of their devotion to Allah.
2018.2.14 Institute for Owari Region High School Geography and History・Civics Education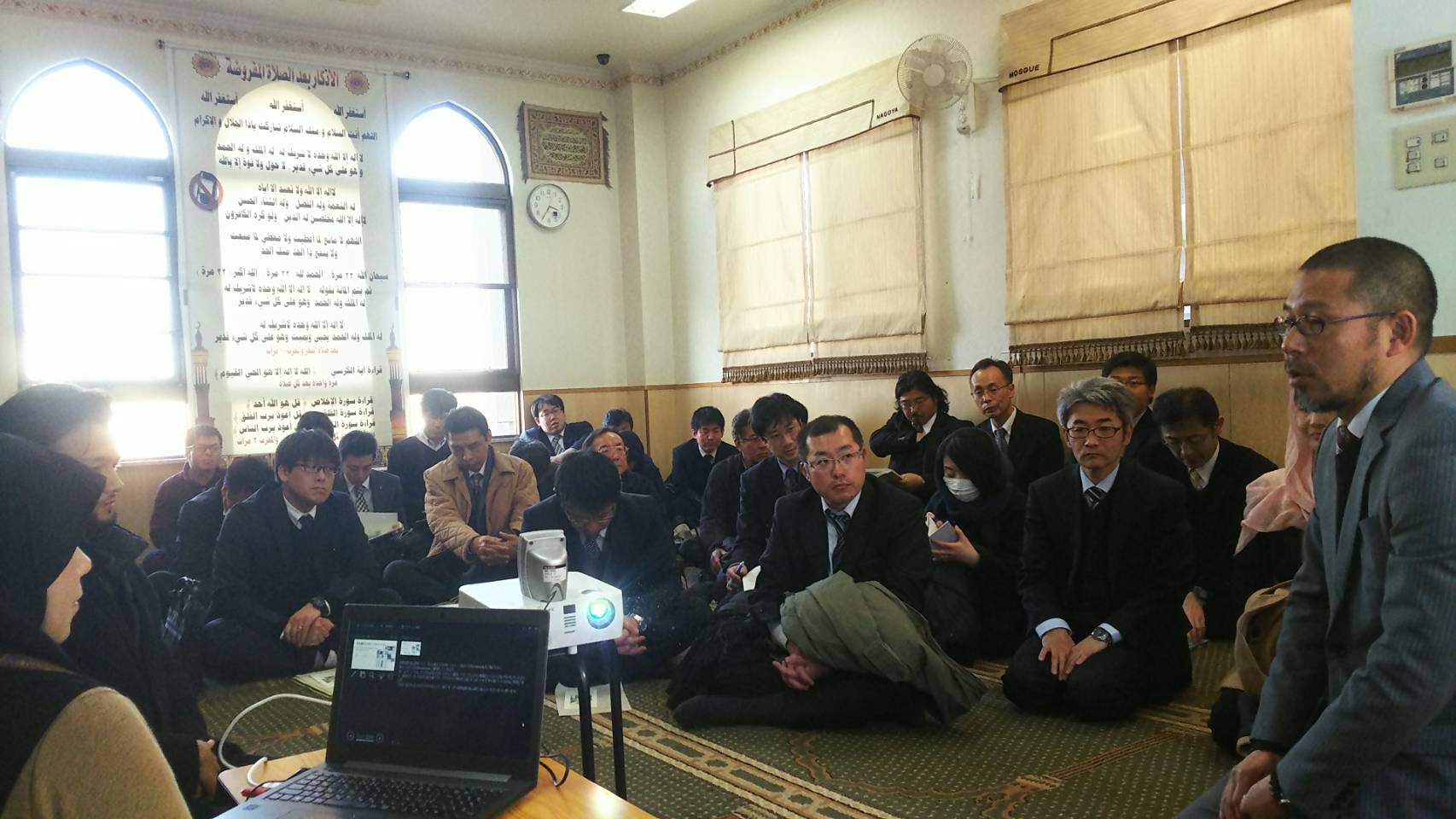 ・We have a Muslim student in our school. We try our best to accommodate the needs, but I felt that what is actually more important is to let other students have an understanding of these needs.
・It is needless to say that we must be careful when they teach their subjects, but as for being considerate of the struggles that Muslim students might be facing, I realized today, that this is something we need to look at as a responsibility for the entire school.
・I learnt today what I could not learn through books regarding Islam and the realities of Muslims. I also realized the importance of coming to see with our own eyes.
・The fact that Islam is tolerant, was something new for me to learn. It was a nice experience being able to watch the actual prayer as well.
2018.1.18 Aichi Prefectural University, Student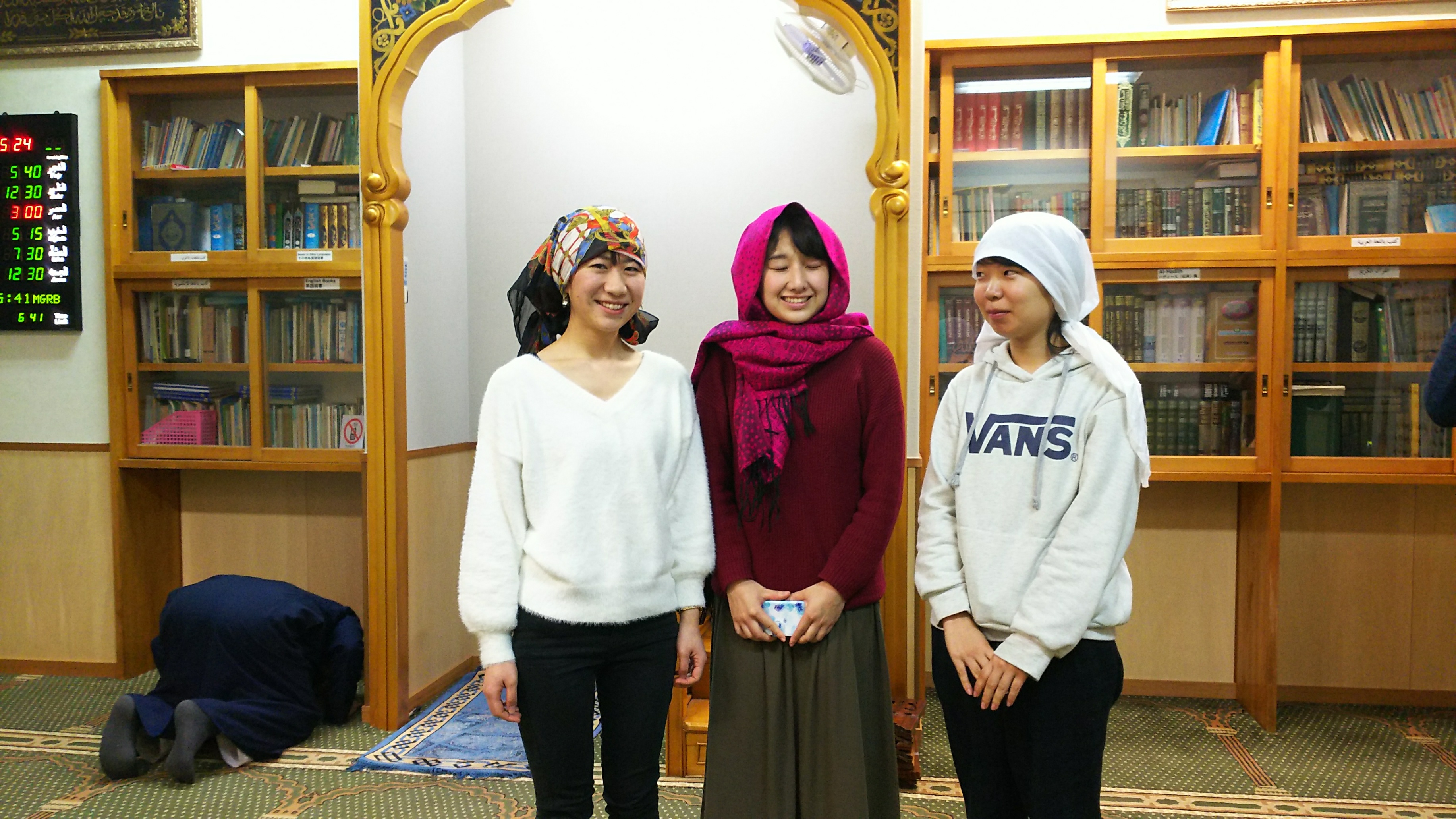 ・The struggles Muslims in Japan face, were different from what I expected. This made me think about my understanding of Islam in Japan. Being able to watch the prayer was a rare and valuable experience.
・What struck me the most, was that there are children who can't even tell their friends that they are Muslim. It hurts my heart, that they can be ridiculed for being Muslim, or can be seen as how the IS is seen. I felt that the biggest problem, is not concerning food or prayer rooms, but rather concerning the "prejudices".
・I was actually interested in Nagoya Masjid from before, so it was amazing that I could I actually visit. I was able to learn new things about Muslims. This is a place I want more people to visit.
2018.1.6 Aichi Prefectural University, Student
・Thank you for the great opportunity, and the heartwarming welcome! My friend who was with me also said she had so much fun, and a valuable experience. I was actually nervous until the day before, whether I could join and talk with everyone, but everyone was so friendly, and they welcomed us so heartwarmingly. We had a very fun and valuable time. […]. From the conversations with the mothers, I learnt that many children start questioning their identity as a Muslim, from when they start interacting with the outside world, through opportunities such as enrolling in elementary school. Also, it was interesting how children were actually saying "Bismillah" when it was their turn, when playing card games after prayer. They sang a song about Islam (I might be wrong) for us as well.