To those that use Masjid Nagoya, Assalamualaikum Warahmatullahi Wabarakatuh.
We hope each and everyone is safe and doing well.
Eid Al-Adha will be on Sunday, July 10th.
The venue for Eid Prayer is Port Messe Nagoya "Event Hall" in Minato-ku, Nagoya.
Open: 9AM   Prayer time: 10AM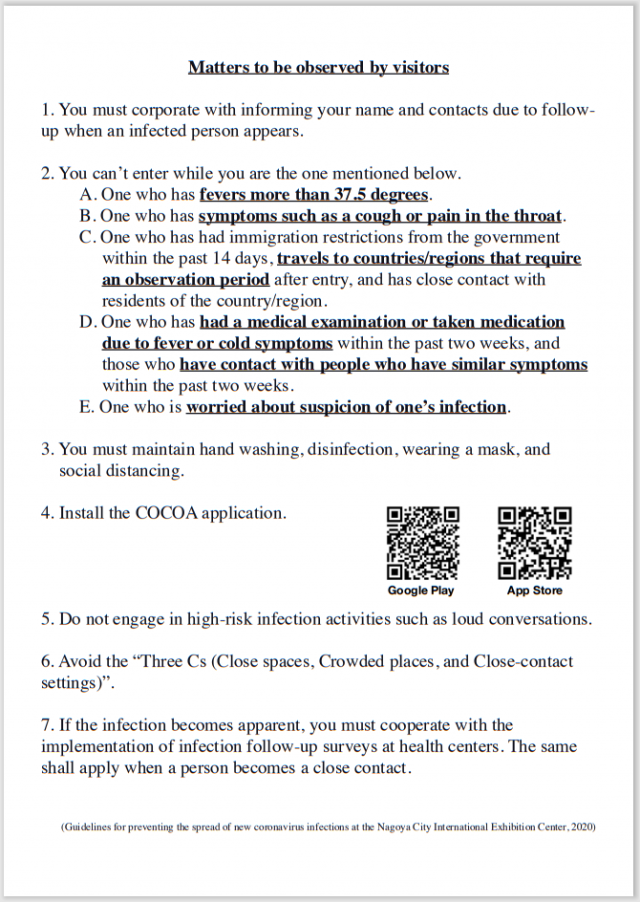 Here is the translation of Guide Line made by Port Messe, please have a read before coming. →

・ Everyone must wear mask to attend.
・ Upon entering all individuals must cooperate with temperature check, and the writing of name and contact.
・ Eating and drinking is strictly forbidden inside, so DO NOT bring any food to the avenue.
・ A large parking space is available for those coming by car. Please make sure you DO NOT park on the streets.

Please be aware that your action is creating the image of Islam in Japan. We request all muslims to keep encouraging to do good, and forbid what is disliked.

May Allah make us who see each other in good health and good manners on the day of Eid inshallah.