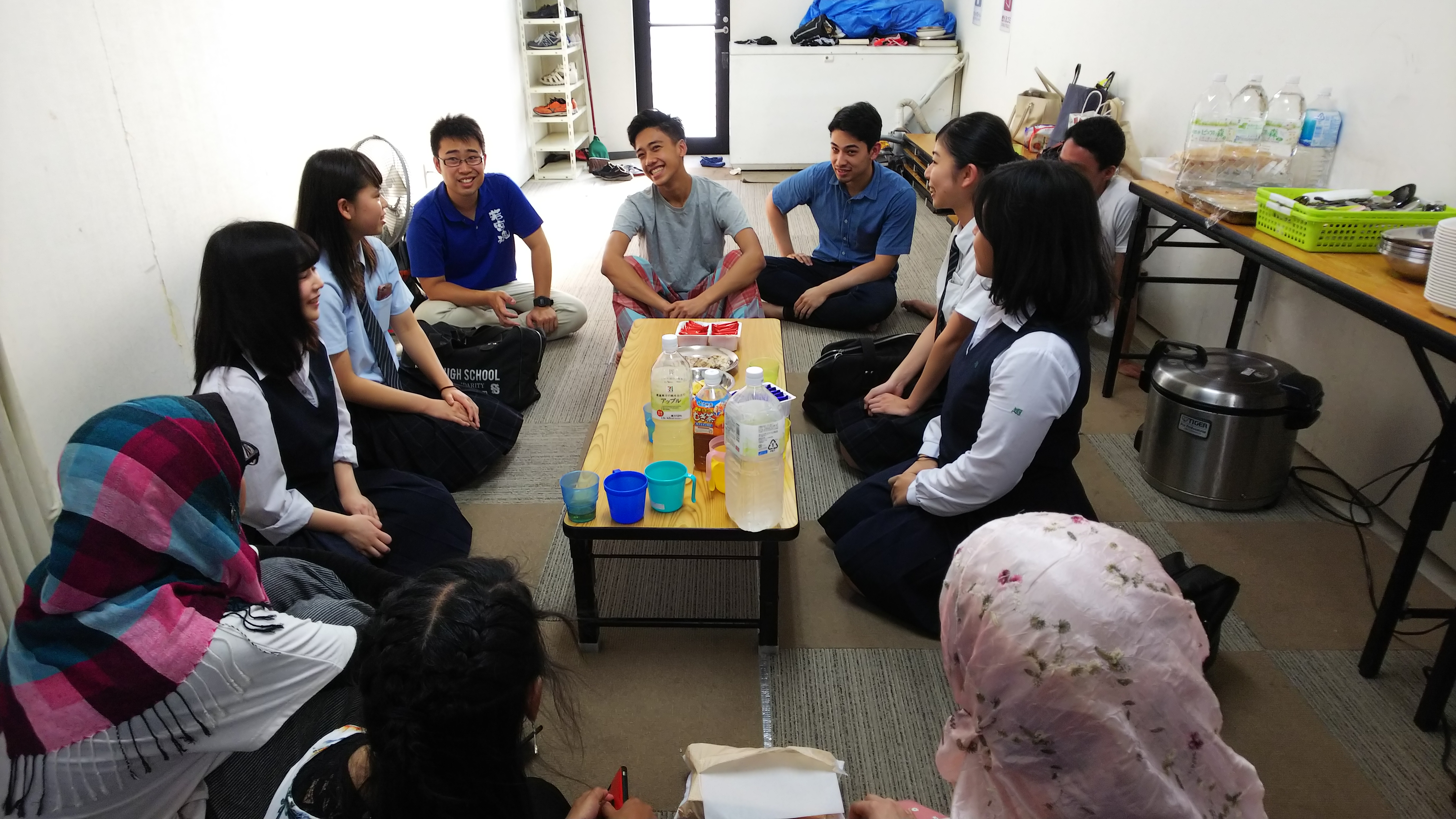 Students from a public high school from Nagoya visited SYM (A space dedicated for Young Muslims).
Time & Date: July 14th(Sat) 5:00~6:30PM
Place: Community Room, Masjid Nagoya
Participants: 4 Japanese High Schoolers. 6 Young Muslims (3 Boys, 3 Girls)
Today, a teacher from the school along with 4 of his Japanese students came to visit Masjid Nagoya. After a talk was given by the Masjid introducing Islam, the students participated in a SYM session where Muslims of their age gather.
In the beginning, everyone sat in a circle to talk. Even though they were initially seen to have nervous faces, the session in the latter half returned to its usual from – a friendly atmosphere with boys and girls separating into their own groups. Boys were playing indoor soccer with a soft cloth ball, and girls enjoyed mind games. It has become a wonderful opportunity for them to know and feel that Muslims, just like any other Japanese, are normal high schoolers and university students.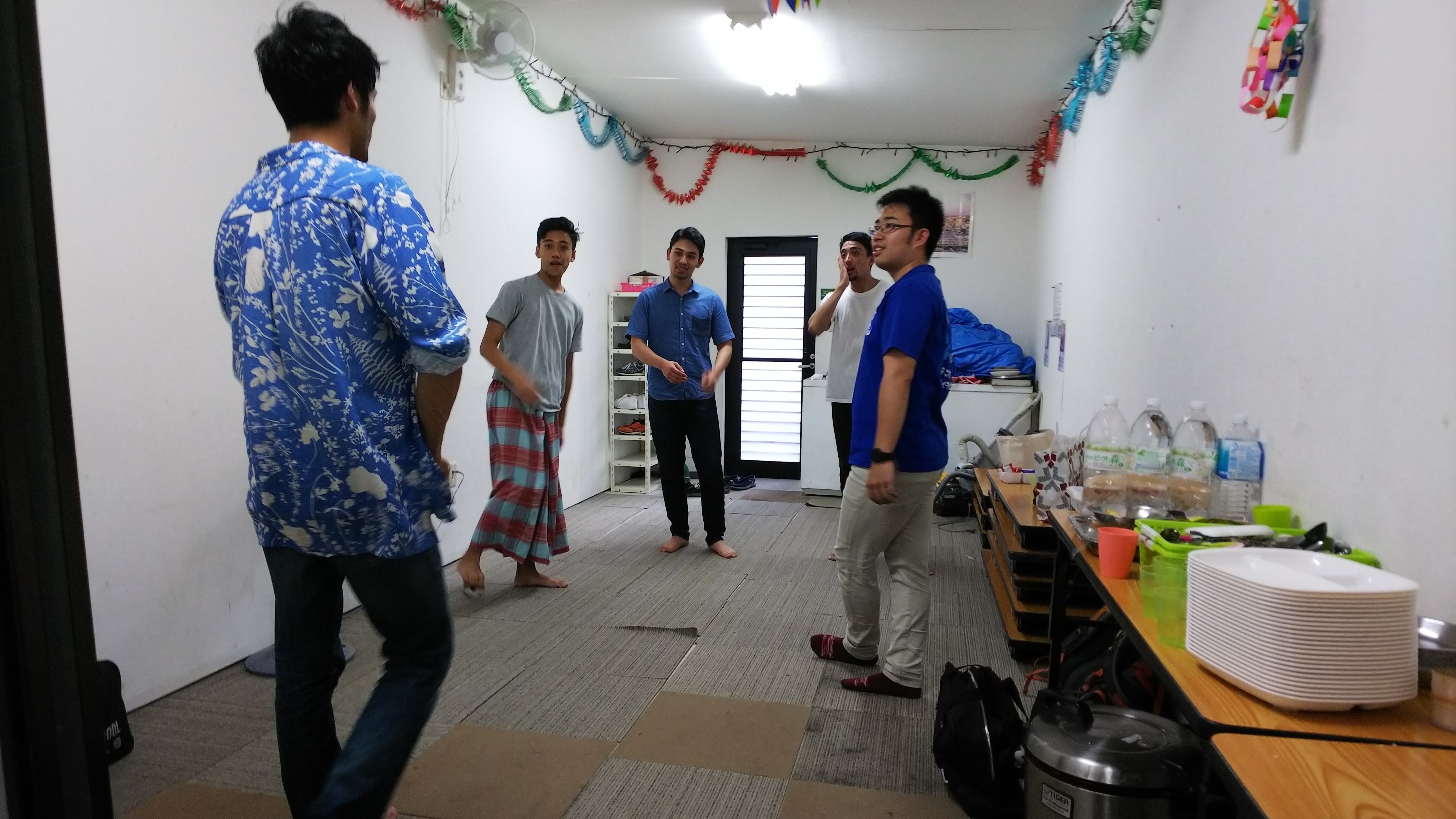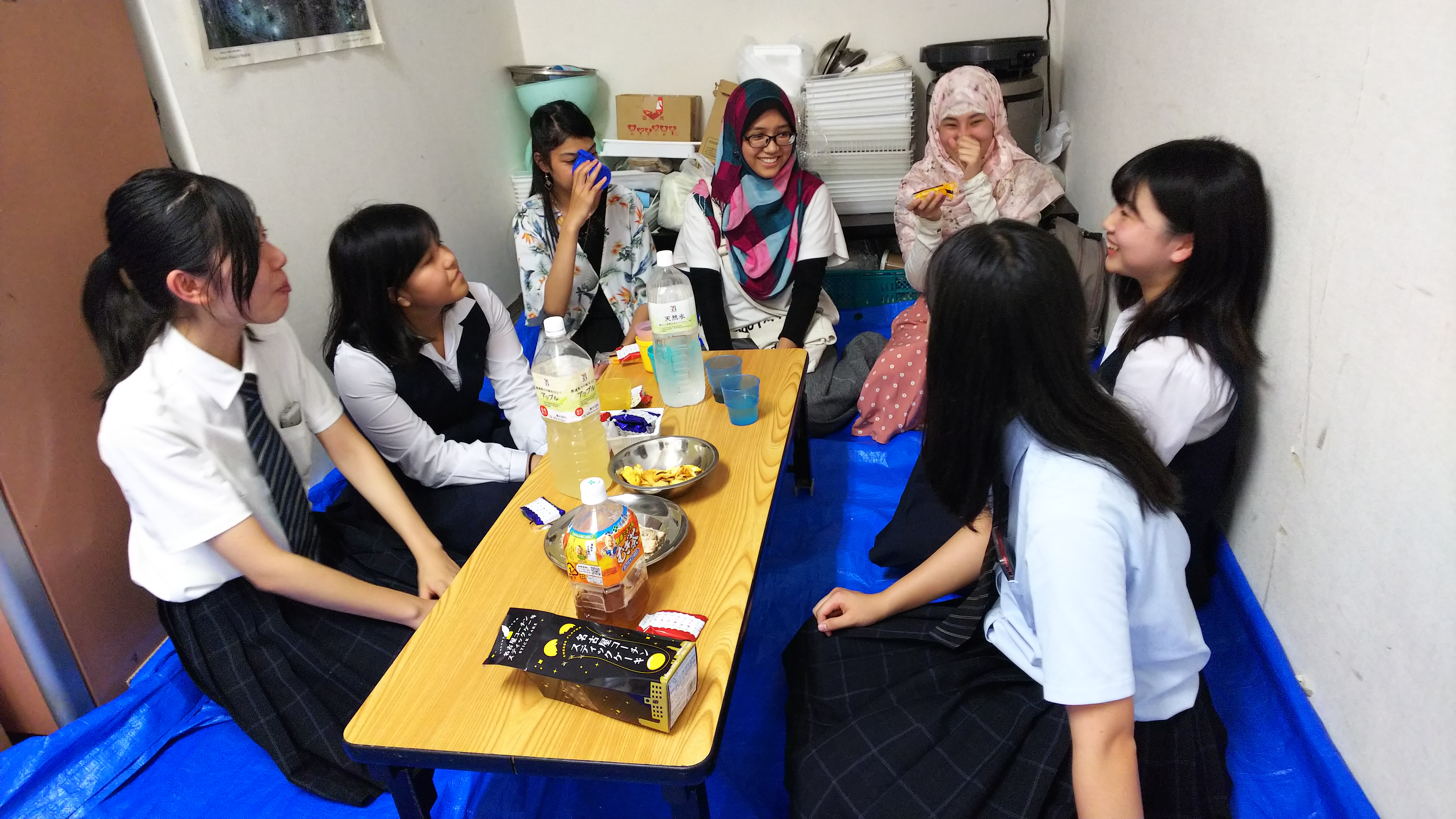 ※"Chuukousei-no-kai" at Masjid Nagoya has provided a comfortable and non-judgmental space for Young Muslims(chuugakusei and koukousei) since 2014. Since March 2018, the gathering has been renamed to "SYM Masjid Nagoya", and the Masjid is dedicated to offer them its full support. Not only is it a space for chuugakusei and koukousei, but it has now also become a place for university students and all other Young Muslims of that age.
Young Muslims, as usual, are welcomed to join our gathering at the Community Room behind the Masjid, every Saturday from 5PM to 6:30PM. Snacks and drinks are provided on the first Saturday of each month.