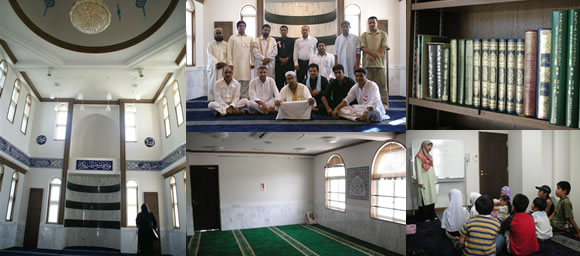 Bab al-islam Gifu Masjid & The Muslim Culture Center has established by Nagoya Mosque.
The construction was started on October 25, 2007 & completed on June 30, 2008.
The first mosque in Gifu prefecture
Near to Gifu University, so convenient to Muslim students
A center of knowledge about Islam in a non Muslim Society.
An unity among Muslim ummah.
Address: Furuichiba Higashimachida 8, Gifu-ken Gifu-shi
(岐阜県岐阜市古市場東町田8番)